Home | About Us | Calendar | Library | Neat Links | Show and Tell | Special Projects
Show and Tell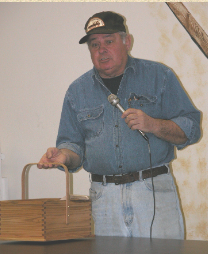 The photos and descriptions shown here were presented recently at a general membership meeting of the Annapolis Woodworkers' Guild.
Jerry's Shaker Style Chip basket with bent wooden handle.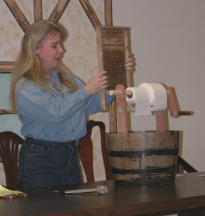 Vicki shows the new accessory she made for her bathroom that she recently remodeled.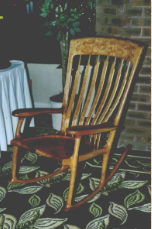 Walton's rocker – a possible class?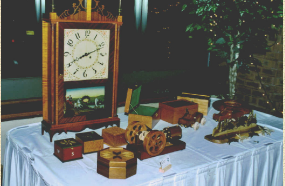 Members' projects displayed at the December dinner.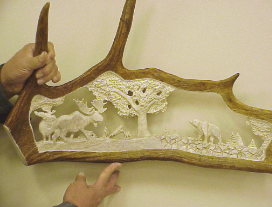 Dave explained the process of his carving in a Moose antler.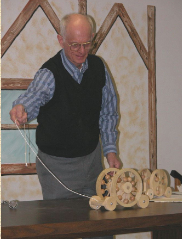 Jack shows his toys for Sarah's house.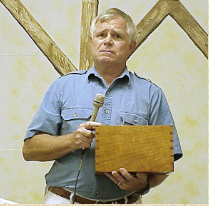 Jim displays his and his wife's
    final resting place.