Home | About Us | Calendar | Library | Neat Links | Show and Tell | Special Projects
Calendar
The general membership meeting is held on the second Thursday of each month. All are welcome to attend.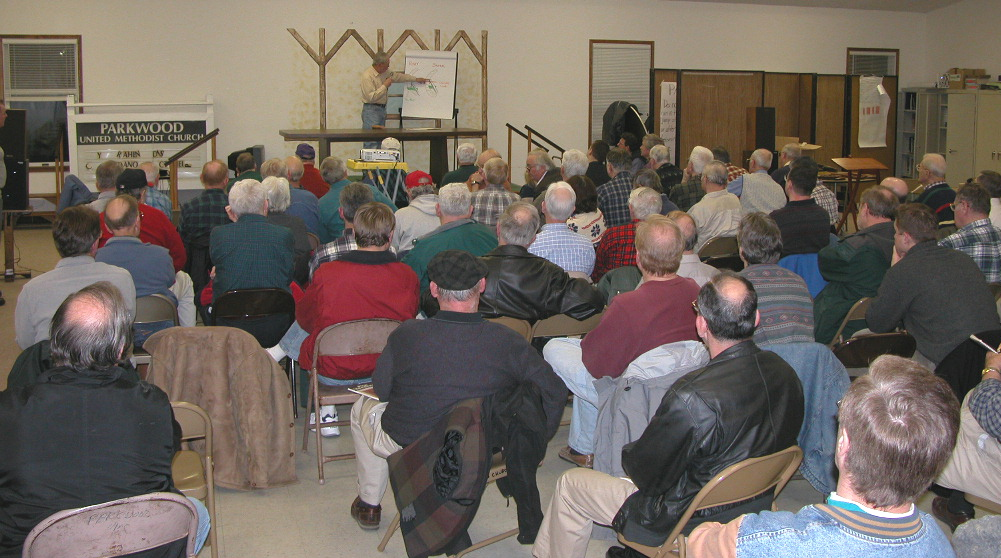 The AWG board meeting is held on the fourth Thursday of each month. Members are welcome to attend.
October 2006 – Steven Ortado – Specialty paint finishes -graining -marbling
November 2006 – Dave Means – Glyph custom Ukuleles
December 2006 – Annual Holiday Dinner (members make your reservation early)
AWG's first class of 2006   
These articles appeared in THE CAPITAL newspaper:
March 1, 2004 Woodworkers share craft secrets
June 2, 2004 Annapolis, past to present: Hammond-Harwood remakes gate
June 25, 2004 Woodworkers build special cabinet for Lothian church
In months to come:
Samples of past speakers:
Pete Evanoff – Shared his expertise with boxes.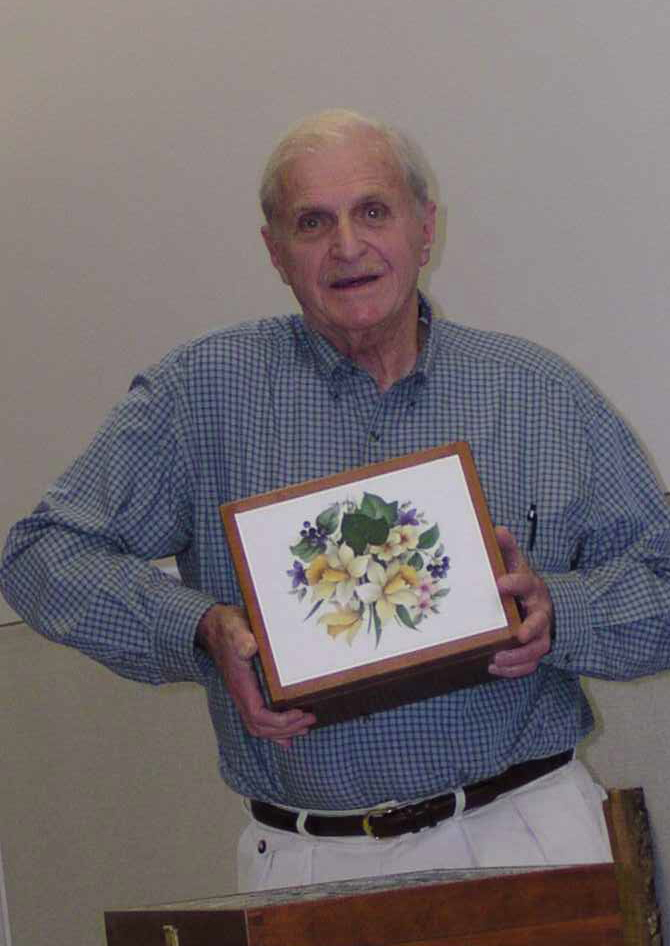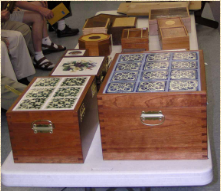 Jim Luck – Inlay and Marquetry – DVD of talk available to members.
Lu Fisher – Speaking on Bird Carving – DVD of talk available to members.
Halsey Tribble, who is an AWG  member and gifted turner, gave a presentation on Turning at the February meeting.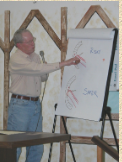 The speaker for the Jan. meeting was Jeff Haudee local maker of fine furniture.  He talked about the steps involved in his process of making chairs, starting with a full scale drawing to applying the finish.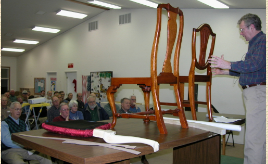 The speaker for the Oct. meeting was Dan Mehn, The Master Joiner. By commission, Dan produces a variety of hand carved special order pieces. Visit his site, www.masterjoyner.com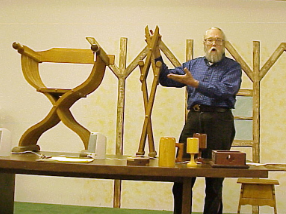 At the June meeting Hal Taylor explained to members the evolution of his extraordinary rocking chair. Check them out by visiting his web site www.haltaylor.com
Upcoming events are:
Our education committee has the following classes under consideration:
picture framing: this class would require several sessions on different days
making box joints and steam bending: this class would include plans for making your own steam chamber
scroll sawing: this could be a repeat of the previous introductory class or an advanced class, or both
book matched veneering: this class would require several sessions on different days
We have instructors committed if you are. We need enough members to sign up for us to make it practical to hold classes — so it's up to you.  If you're interested, you need to let us know.
Trips:
The River Bend sawmill was the last field trip. This trip was held on Aug. 27th and 21 members attended. This trip was definitely enjoyed by those who attended.
The bus trip to the museums at Dulles was enjoyed by the members and guests who signed up and joined us.
Any ideas for future trips? Let us know.